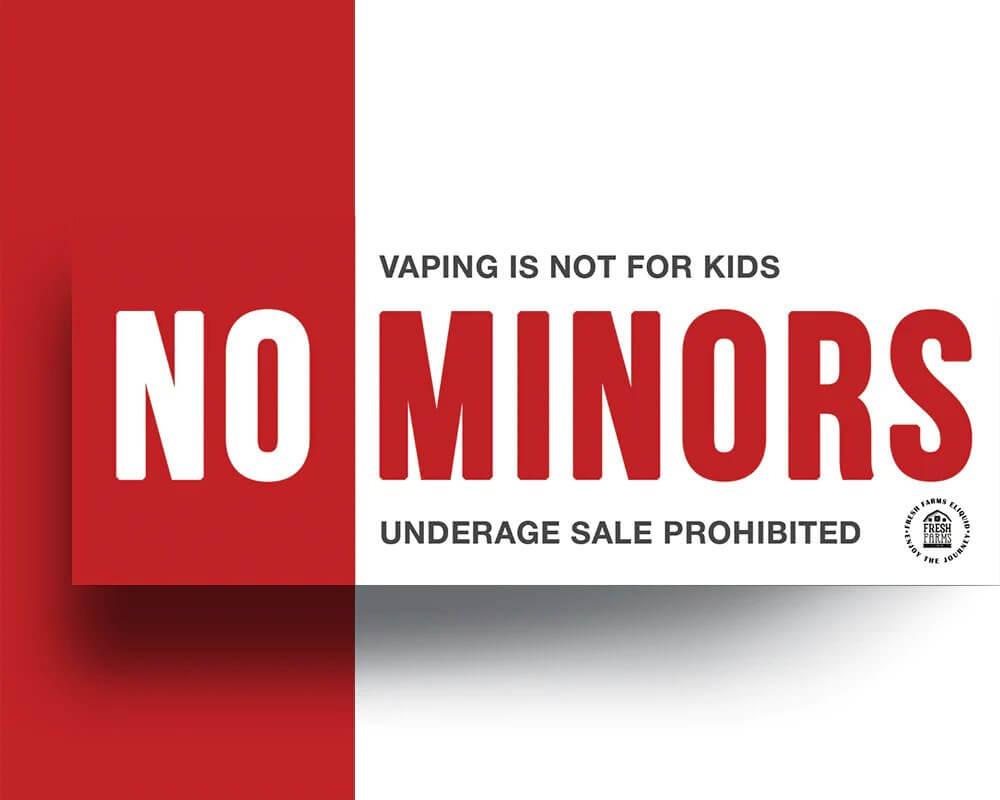 Responsible & Committed
Fresh Farms is committed to protecting minors from purchasing tobacco and vape products.
We pride ourselves in helping protect our nation's citizens and follow best practices to ensure our products are only provided to legal adults, in the hope of helping existing smokers quit smoking cigarettes.
Free #no2minor Social Media Resources
Let's take a stand against vape sales to minors! Together, our #no2minors campaign is committed to educating and raising awareness about the importance of restricting underage purchases.
Show your support by downloading these special images from us - share them with everyone on social media using this hashtag so we can create better tomorrow for all!
How We Protect Minors
We card because we care
Website Age Restriction

We require anyone visiting our website to acknowledge that they are of legal age before they can even enter the full website.

Age Check Verification

We use state-of-the-art age verification technology that checks consumer's age before purchase and ensures FDA level compliance to restrict underage sales of products to minors.

Purchase Monitoring

We monitor and conduct a post-purchase assessment of all products sold to ensure that age verification was completed before shipping any products.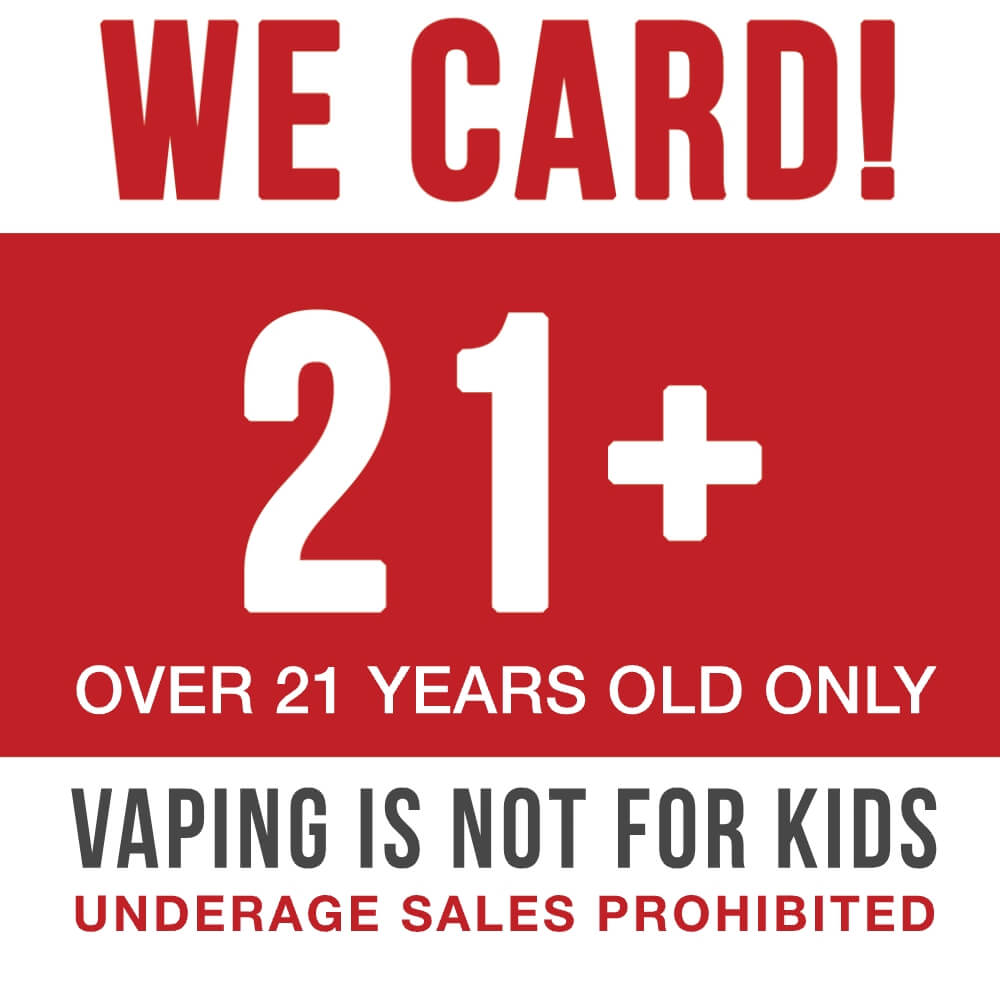 Retail Resources
We're committed to helping all of our retail partners join our #no2minors campaign and stay updated with the latest regulations, follow best practices for restricting underage sales, and promoting a positive community together.
We provide all of our retail and distributors with legal and internal guides to help them easily follow best practices and responsibly sell products to only legal adults.